Enjoy below the medley of images shot on set during a recent corporate video production recorded at GenEquity Mortgage in Torrance, CA. Our very talented crew included on-camera host, Kevin Paul, a long time friend and gifted actor. Kevin has appeared in a number of my commercials through the years. His warm and enthusiastic delivery doesn't disappoint. Talented writer/director, Brad Nixon, owner of Zennetics moved the production along efficiently. We had Laura Weintraub on makeup and wardrobe, Cameron Tucker on lighting and set design; myself behind the camera, my P.A., Andrew Botz-Zapp on teleprompter and P.A., Carlos Flores.
The owners of GenEquity, Richard and RaeChelle, had little on-camera experience and, initially, it was difficult for them. Ahead of the production we worked on their delivery in my studio while reading from the prompter. The on-set lighting was meticulously designed for each of the three sets we filmed on. As the performances progressed, Brad and I coached and directed, bringing out the best in each actor. Relieved of the stress of having to memorize their lines, the actors performed like pros. Richard and RaeChelle brought in a catered lunch from Lisa's Bon Appetite. Thank you. It was delicious! All in all, the production was very enjoyable.
I have the highest praise for RaeChelle and Richard. This video was extremely important to them and a lot of future business would depend on it. Fortunately, they had the foresight to invest accordingly to produce exactly what they envisioned. After two weeks in post, the production was completed and happily received by my clients. Once approval is given, we'll post the video.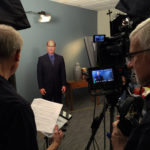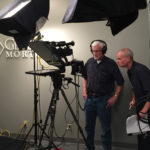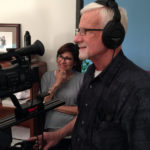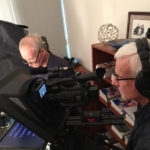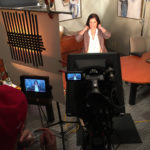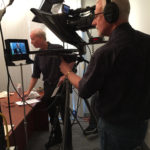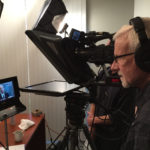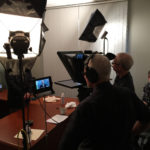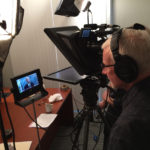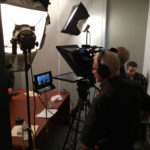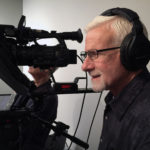 24KT Sound & Video: Corporate video production, Los Angeles, Orange County and beyond. 310 547-4702